Whether you're hiring as a matter of course (like seasonal employees, or employees on a per-project basis), replacing a valuable team member, or expanding your workforce, the key to effective staffing is starting off right. Creating a great job description and crafting a great job ad will jumpstart your hiring process and make it easier to find the perfect employee(s) for your company.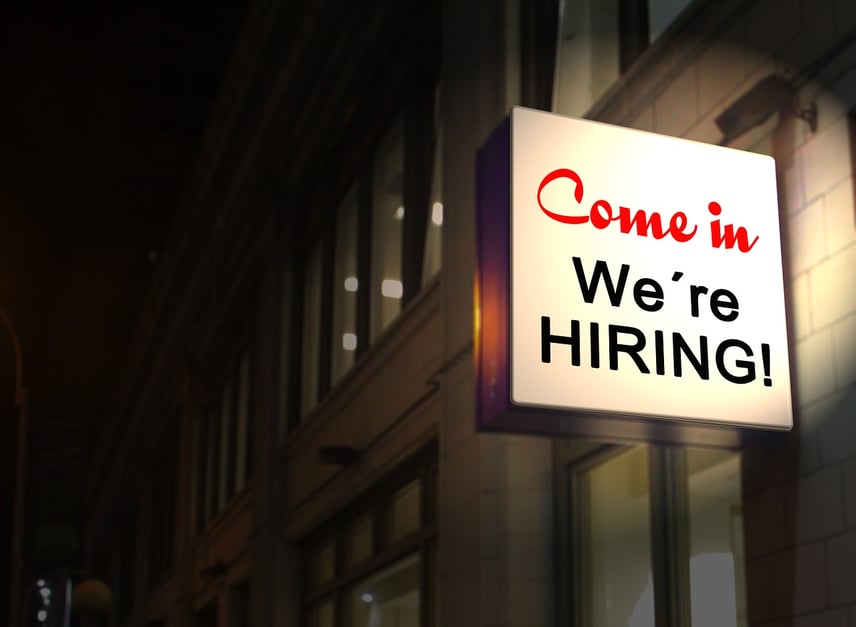 Create a great job description
You must start the hiring process by identifying what the essential functions and responsibilities are for the position(s) you're trying to fill.
If you're replacing an outgoing employee, if possible, get feedback from him or her; if you're hiring additional employees, get input from managers the position will report to, employees the position will supervise, and others who will work closely or dependently with the position.
What does this position do all day? Which of those things are most important?
Is the job full-time or part-time, and where is it performed? Is this set in stone, or would it be possible to work remotely for some or all the time?
What would you like this position to accomplish to better the company as a whole? What defines "success" for the position?
What skills does the position routinely employ? Do you have the time, resources, and/or ability to teach these to a good candidate, or must a candidate already have them?
What's the appropriate pay scale for the position, looking at industry standards? If your company can't afford to pay competitive wages, could you make up for it with reduced hours, or perks like extra vacation?
Think hard about which are "must-haves" and which are "wishful thinking" – things you hope that your company could gain with a new hire.
Workflows can help you keep up-to-date job descriptions on hand for each position in your company, so you don't have to "reinvent the wheel" every time you hire.
TIP: It's beneficial to periodically make sure that each ongoing employee's job description is up-to-date and accurately reflects his or her job duties, requirements and responsibilities. This makes hiring easier and keeps you on top of any redundancies or deficiencies in your staffing, as well as streamlining employee evaluations and employee assessments..
Craft a great job ad
A job posting shouldn't be just a job description! Like a personal ad, a job ad should make great candidates want to meet you and work for your company.
Use a position title and/or description that are standard in your industry. Titles like "Receptionist" or "Administrative Assistant to the CFO" are more helpful to job searchers than clever titles like "Director of First Impressions."
Include an accurate description of the job, including its essential functions. If a position requires being able to lift 50 pounds regularly, say so. You should also list any non-negotiable requirements – like language fluency and the ability to relocate for an overseas position.
Say it with personality. A great description should also convey the tone and atmosphere of your company; if you're a more laid-back workplace, reflecting that in your ad can help you attract like-minded candidates. Include a brief description of your company that communicates your corporate ethos – e.g., "Hip startup making shoes that will shatter how the world looks at your fancy feet."
Explain the benefits – salary and beyond. Giving a salary range can eliminate candidates who would be unwilling to take the position based on its compensation, and also helps set expectations of what kind of experience you're expecting. If you're paying an under-market salary, however, and worry about attracting talent, emphasize non-monetary perks in your ad – whether those are intangible qualities like a great work environment or career-building experience or tangible benefits like extra vacation time or flexible work hours or working arrangements.
Ask for more than a resume. Have the candidates answer a few questions in addition to listing their achievements and qualifications. This will both limit the applicant pool to those sincerely interested and make selecting candidates for interviews easier.
Customized workflows can help you organize and choose what extra information you'd like applicants to provide, so you don't have to think up new ones (or find those from last time) every time you hire.
Once you've pinpointed exactly what you're looking for in your new employee(s), you'll have better focus through the entire hiring process. You'll also have a clearer sense of how each employee is working together in your corporate culture and hierarchy.
StarGarden has customizable HR software solutions to help with your HCM needs and help you focus on hiring successful, happy employees that will be with you for the long term. Good luck!
StarGarden's HCM workflow solutions can help you with hiring, onboarding, and handling all your diverse payroll and HR system needs thereafter! Our cloud-based payroll and HCM systems bring everything you need to efficiently run your business together in one place. Find out more about the benefits of an integrated HR & payroll system by contacting us or visiting www.stargarden.com.
Click below to download our complimentary eBook with tips for successful staffing through every step of the hiring process!