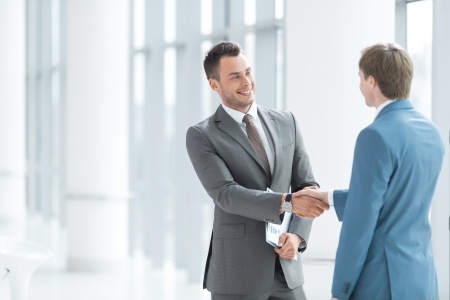 Many millennials who look at Silicon Valley as a paragon of success have modeled their corporate leadership heroes after eccentric personalities like Steve Jobs and Jeff Bezos. These brilliant entrepreneurs excelled at innovation, embracing spontaneity and encouraging risk-taking in their pursuits to push the boundaries of technology and industry.
Each of these leaders embodies the leadership philosophy of "being a jerk," which is an increasingly familiar scenario to millennials in the modern workplace who are used to this trend of managerial style.[1] But the qualities that these leaders display, while possibly beneficial to a start-up corporate visionary, may actually be detrimental for day-to-day management and long-term success of most organizations.
The Dangers of "Jerk" Bosses to the Bottom Line
Tomas Chamorro-Premuzic, Ph.D., a professor of business psychology, outlined research findings in the Harvard Business Review that, in fact, managers who are perceived as predictable and reliable tend to be the most effective.[2] Contrary to the "volatile entrepreneur" model, managers who succeed in leadership roles are people who do not let their emotional ups and downs affect their team or performance. Hiring leaders who foster good working environment is especially important considering the necessity to foster employee engagement in today's competitive workforce. The talent war is real, and leadership development has been recognized as a challenge for most organizations.[3] Encouraging an atmosphere that values workers who are committed to and satisfied with their work environment improves retention rates and reduces overhead costs for recruitment, hiring, training, and separation.
According to employees and friends, in addition to being a brilliant visionary, Steve Jobs was "petulant, rude, spiteful, and controlling, a man who thought nothing of publicly humiliating employees, hogging the credit for work he hadn't done, throwing tantrums when he didn't get his way, or parking his Mercedes in handicapped spots."[4] Unfortunately, many companies have embraced Jobs' success as a license to continue poor management principles that do not produce the same success for their business as Apple enjoyed. Rather than being the reason that Apple enjoyed its legendary prosperity, might it have been possible that it was successful despite Jobs' difficult personality? Research shows that millennials more than ever value work-life balance, quality of life, and the opportunity to make a difference in the world. Rather than gambling that your company can survive despite unpleasant leaders, it makes sense to do everything possible to hire people who have the personality traits that research shows incline them to be effective, successful managers.
Turning the Tide by Employing HR Analytics
The recent appointment of Sundar Pichai as the CEO of Google may indicate that the market is tiptoeing away from the celebration of the "volatile Silicon Valley" type leader. Pichai has been described, in general, as "reliable, trustworthy, and emotionally stable" individual.[5] This may be a sign of a shift towards an era where more individuals with reliable and what could be termed "boring" character traits are appointed to chief roles in successful organizations.
Personality tests have been used in many industries for quite a few years. Organizations have increasingly begun to appreciate the importance of their hires' emotional intelligence. These "soft skills" and personality issues can have an enormous impact on organizational culture. Especially in management roles, these traits will strongly influence a company's strategy and performance. As managers grow and advance through the ranks of a company, these personality strengths or weaknesses will resonate throughout the organization.
With such an importance on having good leadership in place to ensure the continuing current and future success of organizations to succeed, it is imperative that there is increased focus on the hiring process. Companies should seek to build teams and hire people with characteristics that indicate they are more likely to become good leaders in the future.
HR analytics in performance management can also track these potential leadership candidates through the ranks and analyze their consistency of performance and accountability. This will help further refine the hiring metrics to better hire candidates for continued success, and help existing leadership progress. For example, metrics that show how often a project manager delivers on time can be an example of consistency of behavior and reliability that can help in developing those performers for senior roles.
Although the "volatile entrepreneur" model is revolutionary, it is the exception rather than the rule for effective leadership. Using HR analytics to help hire and track successful leaders into and through your organization is a much more reliable way to ensure effective succession planning for your business.
Succession planning is just one function of HR. Check out some of the other areas StarGarden's HCM 5.0 software made a difference

---
About the Author: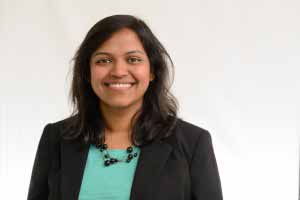 Salma Sultana is the Marketing Manager at StarGarden Corporation. She has over six years experience working in various roles in Research, System Analysis and Project Management. She holds a MBA from Simon Fraser University, Vancouver.
---
References:
http://www.theatlantic.com/business/archive/2011/11/be-a-jerk-the-worst-business-lesson-from-the-steve-jobs-biography/249136/
http://www.businessinsider.com/effective-leaders-are-boring-2015-10
http://www.forbes.com/sites/joshbersin/2016/01/29/ten-predictions-for-hr-leaders-in-2016-how-the-digital-world-of-work-will-change
http://www.theatlantic.com/business/archive/2011/11/be-a-jerk-the-worst-business-lesson-from-the-steve-jobs-biography/249136/
http://uk.businessinsider.com/google-sundar-pichai-is-an-effective-leader-2016-3?amp%3Butm_medium=referral&IR=T