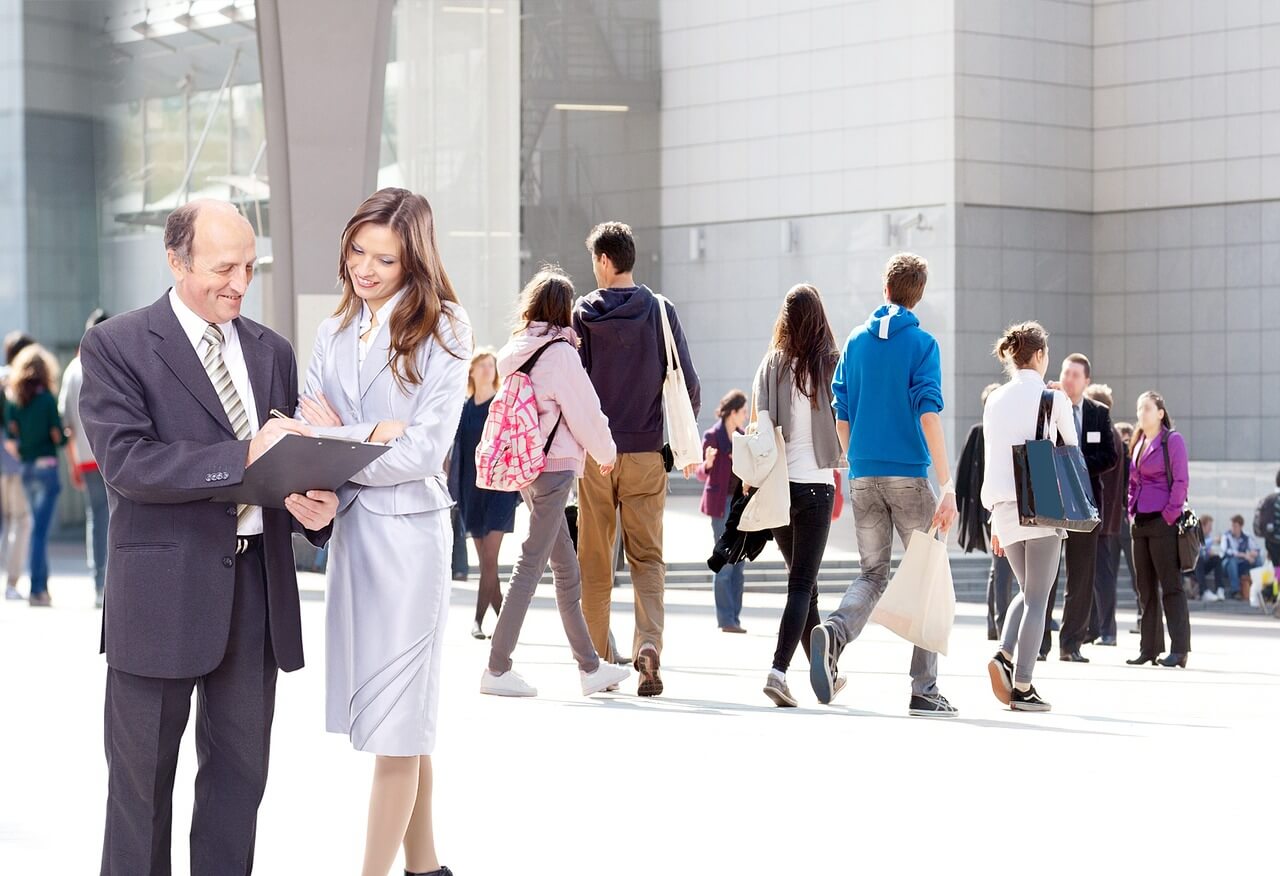 We have all at some point participated in workplace diversity training led by HR, asking us to be more sensitive towards our colleagues and attuned to a variety of cultural, physical, religious and social considerations. Tolerance for many kinds of diversity is required by law, as many employers note in equal opportunity policies. More importantly, however, research shows that multi-cultural teams perform much better and are good for productivity and creativity. Especially in major cities, where trade and economic centers form from the influx of immigrants in regions, we see the growing importance of following inclusive talent management policies.
Despite the many benefits of diversity, employers increasingly find it difficult to retain and recruit diverse talent. Organizations are more and more required to be immigrant ready, which in some cases requires them to focus on being well versed in constantly changing laws. To add to the complexity of the situation, corporate culture itself is evolving as millennial and Generation Z demographics value learning and experience more than workers of previous generations.
Trying to incorporate diversity training in order to improve team performance places enormous demands on the HR resources of an organization. Here are 5 important areas to focus your energy on when trying to foster a diverse, successful workforce.
1. Priorities
It is helpful to understand differences in priorities for the employees based on their origin. For instance, many immigrant workers have additional onboarding processes to square away visas and other work-related legal requirements. Understanding these potential restrictions or complications also helps in being able to understand delays that may arise.
2. Retention practices
The work habits of employees can differ due to the influence of their culture and business practices in their country. These cultural factors also impact what motivates employees and helps them feel engaged with the community. Mentoring new employees who have moved from a different place can be a great to give them training and guidance in their job. It can also help them feel valued and fit in to the organization and the community at large. Pairing new employees with a work colleague as a mentor or go-to advisor can enable you to bring new members onboard at a faster pace and improve their loyalty towards the company.
3. Creating an environment of openness
It's important to encourage employees to ask questions that help clarify policies, procedures, and organizational decisions. An open environment is conducive to creativity and generating more ideas. It also helps make team members feel understood, builds rapport, and keeps issues and conflict to a minimum – which saves time in resolution.
4. Having a communication plan
Most organizations have some kind of internal messaging systems and applications, but the best ways to interact with your team and management vary. Take the initiative to understand your group's preferences and constraints. This can help in planning team meetings and determining the ideal frequency of "touch base" communications, so you can optimize productivity and reduce unproductive time investment.
5. Knowledge of cultural traditions
While asking HR to observe every culture's holidays and observances is impossible, simple acknowledgment emails sent in a timely manner can have a huge impact on employees' perception of an organization's diversity inclusivity and in turn keep employees more engaged.
Business leaders around the world are understanding that having the right team dynamics can help increase collaboration, which impacts engagement, productivity, and an organization's bottom line. A diverse corporate culture is increasingly being understood as a competitive advantage, and can help your business excel when managed well. As Peter Drucker put it: "Culture eats strategy for breakfast," i.e., without a functional workplace culture that supports organizational goals, any amount of strategizing will fail. Thoughtful consideration of an organization's culture not only builds goodwill, it's also good business.
StarGarden's integrated IT solutions can help your business implement workflows and solutions to help with diversity initiatives, recruiting, and hiring. Contact us today to find out how you can try our most powerful and user-friendly integrated HR system ever, StarGarden 5.0, absolutely free.