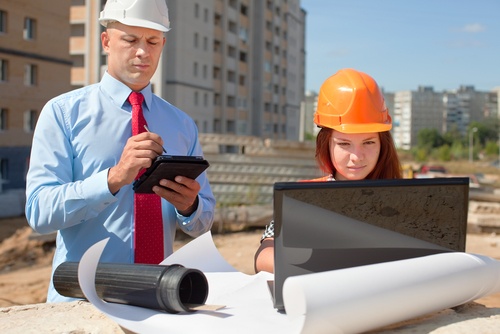 In many industrial-type environments such as manufacturing and processing, the mining industry, agriculture and heavy construction, for example, Health & Safety (H&S) is a key priority of the organization.
These types of organizations use dedicated and specifically-designed H&S systems to manage safety-related data such as workplace incidents and near misses, incident warnings, incident cause analysis and corrective action. Other safety-related areas may include the management of supporting details with regard to days lost, days without incidents, disability management, safety-related best practices, regulatory information, and compliance-related safety controls. An organization's safety protocols may also provide certain employees with protective equipment such as safety eyewear and earplugs, headgear, in addition to providing an allowance for safety footwear based on the employee's job type and exposure to hazards in their workplace.



Relative to health-related data and employee management, some organizations require that their employees undergo certain tests which may include sight, hearing or drug testing. Work-related illnesses and injuries, depending upon the circumstance, may also involve medical resources for which the details and records need to be closely managed.



Health and safety data can be populated within independent systems, either through direct input or through a data import from other business solutions. Spreadsheets and paper-based record keeping are also commonly used for managing this type of safety and work environment data where no formal H&S or supporting system is available.
Quite often, safety-related data within isolated Health & Safety systems and spreadsheets is not interfaced with the HR-supporting systems. Although much of the data within those safety-related data sources may not be related to human resources specifically, H&S information such as training courses, emergency contacts, medical conditions and information, allowances for safety boots, tests for sight and hearing, etc., is standard functionality within many Human Capital Management (HCM) solutions.


For previously-injured employees who return to work, but are assigned lighter or alternate duties to support their transition back into the workplace, some organizations require a means to effectively accommodate this transition. In cases where an Employee Assistance Program (EAP) may be required to support the employee, Human Resources is generally involved to administer and support those benefits and the return-to-work processes for the employee.



There are opportunities within many organizations to share much more of the common Human Capital and H&S data to achieve efficiencies, deliver timely access to information and provide accurate reporting for compliance and safety and emergency response purposes. These opportunities include:

Providing comprehensive record keeping of all employee training courses, including H&S, and particularly for courses and certifications that require renewal with proactive reminders.
Leveraging the functionality within your HCM solution to share access to H&S-related information within consolidated record keeping and reporting, including emergency contacts, medical tests, issuing of safety equipment and property as well as document management.




Perhaps it's time to review opportunities to share information between your Human Resources and Health & Safety departments. Take advantage of these opportunities to reduce errors, improve efficiencies, meet compliance requirements and automate your record keeping processes.
---
Want to learn more about software solutions for specialized industries ? Download our eBook - HR Software for Specialized Industries
---