In 2016, there is a growing sense among organizations of FOMO (fear of missing out) on one of the biggest trends: switching to cloud based technology for enterprise resource planning (ERP) and human resources information system (HRIS). One of the main benefits of a cloud-based systems is mobility, acquiescing to millennial generation's demands and allowing you to access analytical insights from anywhere, anytime.
According to Sierra Cedar's annual survey, more than 60% of top-performing organizations' 2016 IT road maps include plans to create or improve their enterprise system strategies. These IT projects usually involve ripping out and replacing their old ERP systems, frequently with a combination of hosted SaaS applications based in the cloud or in a hybrid cloud/on-premise solution. Investments in enterprise software are strategic. If not done timely, your business can miss out on growth opportunities or fall behind in compliance issues. But if not done right, upgrading to new enterprise systems can prove very costly.
Implementation mistakes can add up to major costs: HP lost $160 million in 2004 when their software upgrade to SAP resulted in them losing track of 20% of their orders. Target's data syncing issues left their demand forecasting and inventory tracking amiss, causing their shelves to sit empty; the resulting losses eventually forced them out of the Canadian market.
These examples of expensive, failed investments highlight the importance of having clear IT goals and choosing the right solutions to fit your organization. While new IT software being brought in to organizations always creates hope for the employees and executives, the real question is whether a new ERP can REALLY help solve the problems that organizations face and make a positive impact on their endof-year bottom line.
With the proliferation of SaaS applications, people perceive that licensing fees are the main cost associated with implementation. In fact, these fees are only part of the TRUE COST of an upgrade. The software selection and implementation process has multiple stages, as shown in Figure 1.
Further analysis of each of these elements details the nature and impact of each of those elements, which add up to the true cost of a new ERP software implementation. There are 5 types of costs you should be aware of before you decide to go for a Cloud based system:
Initial Acquisition Cost: This involves evaluation costs like researching the many options available in the market to find one that is a suitable fit for your company and budget. Most organizations assign an entire committee of people to the task. To truly assess the costs involved in the acquisition of new software for your company, you must account for the many hours your employees spend in research, meetings, and demos.
Set-up Costs: Organizations are frequently stuck with using consulting services recommended by the software vendors, and these expenses quickly add up. In addition to their fees, consulting services are associated with a high number of unavoidable but invisible costs like loss of key resources, contained learning, and dependency on consulting partners.
Data Integration and Migration Costs: Data migration is a large mapping exercise that needs careful consideration and dedicated, skillful resources. You should account for the data migration project's cost.
Change Management Costs: Miscommunications, errors, and slow adaptation drive up the intangible costs, include this in your project's true cost calculation. It is wise for organizations to invest in change management practices and have active champions in the organization when they decide to switch to a new technology.
Training and Transitioning Cost: Training personnel to use the new systems prior to rolling them out reduces the slowdowns to your day-to-day business when they go live. The cost of hours spent training people on-the-job for a new system and in lost productivity should be considered when switching.
There is a reason why people are adamant about not changing technologies too often. Having complete transparency about the true costs incurred is the first step organizations should take before switching to make informed decisions.
---
To learn more about the true cost of new ERP system implementations and uncover solutions to get around them, download our Free eBook!
---
About the Author: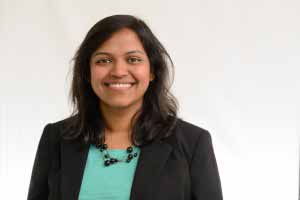 Salma Sultana is the Marketing Manager at StarGarden Corporation. She has over six years experience working in various roles in Research, System Analysis and Project Management. She holds a MBA from Simon Fraser University, Vancouver.
---