2014 seemed like the year of the cyber-attack. Every news outlet swirled with constant whirlwind stories about hacked data systems and large-scale security breaches of retail stores, financial institutions, and credit card operators. Despite the media storm, however, cloud based technology is actually more secure than ever before.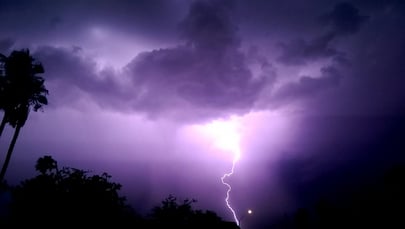 Many small- to medium-sized businesses have resisted making the switch to cloud-based payroll and HR systems because of security concerns, even if they understand the many benefits of an online, integrated scheduling and payroll management HR system.
A company's payroll data necessarily includes the most sensitive information about its employees -- social security numbers, addresses, salaries and banking information— which is obviously extremely valuable to hackers. That data can then be mined to steal directly from the employees or to appropriate their identities for all manner of nefarious purposes! Fortunately, cloud security has grown by leaps and bounds over the last few years, and there are many additional security measures businesses can take to better protect this confidential data.
Cloud-based payroll systems can be more secure than traditional systems
Cloud HR systems and payroll software vendors are experienced professionals in online safety, data backup, and security. Because of this, your payroll data is backed up in a number of secure ways – unlike, for example, if all that information is kept in one computer or filing cabinet at your main office.
Destruction: If you're storing data in one central location, without backup, what happens if your computer is corrupted or crashes – or if there is some kind of harm to the physical records? This data can be inconvenient or impossible to replace, and the delay can expose you to a great deal of liability.
Theft: Further, a business owner is responsible for keeping social security numbers, tax forms and other sensitive information safe. If your business is running payroll through one computer or local network that is infiltrated, or if you are the victim of internal theft, you will be responsible for these losses.
Mistake: Traditional payroll – whether handwritten from a ledger or done by a payroll manager using an in-office software program – has a significant human component, exposing a significant and ongoing risk of mistakes being made. Payroll mistakes can cost your company substantially through fines, loss of employee confidence, and potential legal liability.
StarGarden's professional support team will ensure that your payroll data is safe, secure, accurate, and up-to-date on every applicable rule and regulation. Professional, cloud-based management of your payroll operations is a more reliable way to ensure your data is safe, compliant, accurate, and protected than traditional methods – for a fraction of the cost.
Cloud-based vendors take extra precautions to protect against security breaches
There are standard security precautions that online payroll vendors take to ensure your data is secure from unauthorized access.[1] These include:
Regular internal security audits to ensure security protocols are up to par;

Security scans that constantly run on the software provider's servers;

Staff dedicated to continually implementing software updates if scans uncover any weaknesses;

24/7 on-site security at the server location to keep client data safe; and

Encryption of sensitive information through 128 or 256 bit SSL ("secure sockets layer"), the highest standard technology to establish encrypted links between a server and a Web browser.
StarGarden is dedicated to the security of your payroll data and implements the latest technology to ensure that your information remains secure. Contact us to learn more about how our integrated StarGarden payroll software can help your business, or click the image below to download our FREE eBook and see how we help a wide variety of specialized industries with diverse payroll and HR system needs.
[1] Research provided by payroll software

reviewer

Software Advice:

http://www.softwareadvice.com/hr/industryview/cloud-payroll-report-2015/