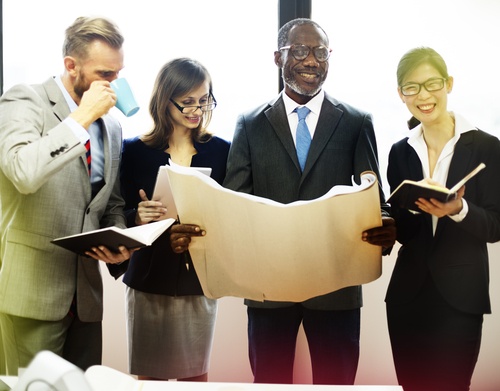 Most of us are under the impression that those that work in HR are all about people, they are the ones whose job it is to care for others in the workplace. But as people focused as HR is, HR cannot successfully do their job without solid systems in place. These systems include procedures and processes but must also include a fully functional HRIS.
One of the most common complaints we hear in the market is the lack of integration. In some cases, HR systems do not talk to payroll. Payroll information may not be available in the employee portal, and reporting is difficult as information is spread over multiple databases. HR is spending too much time piecing together information instead of focusing on strategic initiatives. And the rest of the organization is frustrated with their inability to access their information on their own.
An HRIS should be the most 'talkative' system in the organization but with so many standalone systems in place, some organizations need to review their overall system strategy. It is natural to have a FOMO (fear of missing out) in the face of all the cool apps on the market. The HR market space is extremely active evidenced by the number of start-ups and M&A deals in the sector. 2016 saw 350 deals and 57 exits either by M&A or IPOs.
Source: https://www.cbinsights.com/blog/hr-tech-startup-funding-trends/
Most of the start-ups are focused on recruiting, staffing, and employee benefit management. Over the next few years there is going to be increased investment in workplace collaboration tools according to Crunchbase's global investment data. And there will be continued emphasis on mobile applications. All this means the number of apps and systems that HR has access to is only going to increase. But can all of these systems actually be creating problems versus solving them? Can too many systems work against
HR's objective of a complete, easily accessible, online employee experience?
Here are some things to keep in mind when reviewing your HRIS strategy:
Clarity of goals is the key – Choosing a new system without considering your overarching strategy or goals can lead to unintended results and extra work for HR resources. Get clear on your intended outcomes before you go through all of the effort of system selection and implementation.
Too many systems can cost you time and money – We have all had to jump from one system to another and duplicate data between systems. This is inefficient and the duplication of data can cause inaccuracies. Fully integrated systems can keep important pieces of information in one database thereby reducing the chance of error and streamlining internal procedures.
Seamless experience requires integration – We are all looking for an easy to use, seamless system experience. That seamless experience is dependent on a high level of integration from your systems (or a single data set).
A solid, integrated HR system platform can be the basis for growth. When you choose additional HR functionality, you need to consider if that system will be flexible enough to work with other applications in your organization and whether the applications make your employees' lives easier.
---

About the Author:
Marnie Larson is the CEO of StarGarden Corporation and oversees its operations in Canada, US and New Zealand. She has over 20 years' experience in the software industry and specializes in HCM, Business process automation and Workflow technology.
Follow Marnie on Twitter: @mblarson
---
StarGarden's one stop integrated HR platform allows enterprises to be strategic with their time and investment. Talk to us now to find out more!