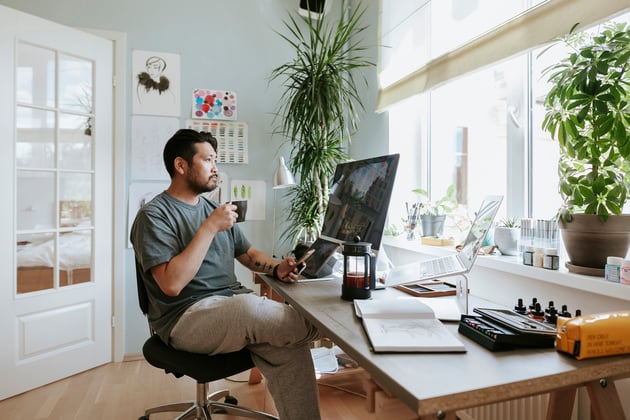 The past few years have shown an historic amount of change in the workplace, and in turn reshaped the employee and employer relationship. With all of these changes, HR has had to remain diligent to ensure they keep employees engaged and create an environment—both in-office and virtually—that fosters growth. The reality is that the HR trends out there will affect everyone differently and mean different things to different professionals depending on where you are in your career and what aspirations you might have. The common denominator in the 2023 trends is that people remain at the epicenter. How can we prepare for what's coming up in 2023, and what actions do HR professionals need to take to drive success for the year?
HR Trends for 2023
So here are some trends that stood out and what they might mean to different professionals and roles (this list comprised Forbes, Bersin by Deloitte, and HR Zone):
The need for flexible work policies: Since COVID, we've completely reinvented the remote working environment. Many enjoy the flexibility that working from home offers, as there's minimal commute required, a better work-life balance, and some find working from the comfort of their home to be more productive and efficient. These reasons are why employers are receiving significant pushback in their efforts to introduce a return to office mandate. Workplace statistics shared that

72% of Gen Z reported leaving or considered leaving work because of inflexible work policy

. To remain competitive and both acquire and retain top talent, businesses need to expand their offerings for remote or hybrid work policies.
Practice employee-first culture: Many successful businesses have adopted this approach and seen countless benefits. An employee-first culture stands apart because it acts on and prioritizes the feedback it seeks from employees. This creates a democratic system that improves employee engagement, reduces turnover, and drives an increase in company profits. According to a

Deloitte study

, companies that manage their employee culture yield profits up to 516% higher over a 10-year period. In 2023, it is crucial for HR to protect the well-being of its employees, and establish processes that work to respect their needs and prepare them for their career ahead.
Strategic partnerships:

Outsourcing can be a cost-effective approach to securing the highest level of expertise in a specific area without worrying about additional employee costs, such as benefits and training. Hiring external brands expands the talent pool access for HR professionals, and allows businesses to accomplish activities outside their team's scope and bandwidth. This hiring approach can alleviate turnover concerns and also gives back time for employees to focus on business initiatives

.
Technology equals opportunity: Agile environments experiment, learn, improve, and optimize. HR will use digital tools to do just that. Continuous feedback loops for performance management is an example of HR embracing agility. HR has learned that tools are only as good as the people using them and the data available.
Invest in your people: The career development path has changed, and simultaneously so have the expectations for leaders' skill set requirements. Businesses need leaders whose skill set expands past the technical. Leaders also need to be equipped with a range of soft skills that help to build authentic and trusting relationships with their teams to establish a foundation of success and avoid turnover. How can we better prepare employees for career development in 2023? In order to remain competitive in the business, HR professionals need to keep the holistic employee experience in mind and continue to invest in training programs and educational courses that develop employees' skills, and foster growth. Giving employees the ability to grow within their own careers, makes them excited to contribute their new found skill set to your business.
How HR trends impact different players
And if we look at some of the trends out there from the prospective of players in the industry, here are some things to make note of:
Recruiters and HR: HR needs to stand in the shoes of the candidate and take note of what attracts (or does not attract) a candidate to your workplace. Perhaps you need to have more frequent conversations with the candidate during the hiring cycle or provide access to other employees so they can get a feel for how their actual work experience might play out. The talent shortage in many areas has forced HR to actively 'sell' their organization to candidates more than ever.
People you don't hire may also impact your business. The power of social media and online employer rating sites means that not treating candidates you don't hire well, may damage your reputation and your ability to attract other candidates. Glassdoor reports that candidates have a negative view of companies who don't send an automated response to people who were not selected.
Managers (with some guidance from HR): Research shows people get apprehensive at work when they don't get regular feedback and some may even leave if they don't know where they stand. And different generations need different types of feedback. For example, millennials (who make up 70% of the workforce), thrive on feedback. So you don't want to let the lack of feedback lead to low engagement levels and bad performance.
Senior Management: Creating great candidate experiences, increasing employee engagement, and providing a workplace that truly cares for their employees' wellbeing, all have to be supported and mandated by top management. Changes and improvements can only occur if all levels of the organization are in agreement and trying to accomplish the same goals.
The end of the year is a great time to reflect on the past year's accomplishments, learn from our missteps, and plan our strategies for the coming year.
All the best for 2023!
---
One important trend making its way in organizations is using workflow technology for HR processes for automation. Learn about workflow technology or HR in our eBook below.