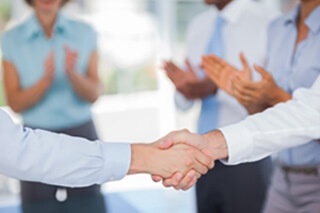 It's always been important for state and local governments to recruit and retain top talent, but 2014 trends show human resources managers reporting recruitment and retention as being two of their main challenges. (source)
Looking ahead, the majority of respondents in the same survey report their top concerns also include staff development, succession planning, employee morale, competitive compensation packages, public perception of government workers, reducing healthcare costs and dealing with employee workload challenges.
Couple all of that with dated and or antiquated HCM systems in the large majority of state and local agencies, and many agencies feel like their hands are tied. The need for accurate data for planning and decision-making has never been more important, however, because of these dated systems, often the data is wrong or incomplete. Without accurate information, it's nearly impossibleare to effectively plan for budgeting, talent management, payroll and other essential services.
---
For more information on how your HR System can make or break your business,
---
According to a survey conducted by the Center for Digital Government, 90% of respondents (including decision-makers and IT managers in public sector) want their organizations to be able to view and quickly access data for informed decision-making. And nearly as many respondents – 89% - said retaining talent while gaining real-time insight and transparency is mission critical to their agencies or departments.
Yet 40% of those surveyed said difficulties in integrating legacy systems with new technology are preventing agencies from implementing an HCM with analytics and performance measurement, and 64% said outdated technology is an impediment to HR and administration efforts.
If you can identify with some of the above statistics, the good news is, there is a better way. Many HCM software options are available that can help you save time, reduce complexity and complete day to day transactions with ease.
When considering a new HCM solution for your agency, look for some of the following key capabilities:
Recruitment and applicant tracking
Performance Management and training and development
Payroll, Time and Attendance, and Scheduling
Compensation and Benefits
Customizable Workflows
The ability to work with and or/overlay your existing system(s) for less disruption and impact on existing business
In addition, when considering a partner to work with, review their credentials, read their case studies and whitepapers and make sure they have lots of happy customers. Look for a company that will work with you throughout all stages of the process, from discovery to recommendation to implementation.
To learn more about why state and local governments choose StarGarden for their HCM needs, visit our page here.