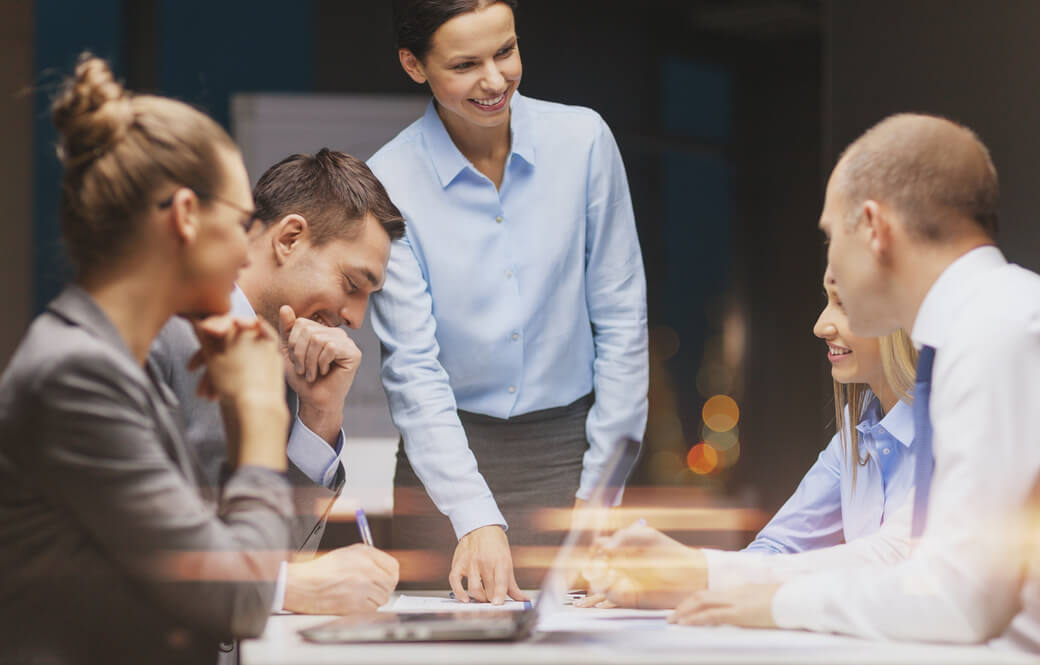 1. Resolve to Understand Cloud Technology
Whether or not 2016 is the year that your company moves its data and programs to the cloud, it's important that you understand what your options are, and how they work. For example, if you're replacing an outdated version of a word processing program, you may no longer have the option to purchase it on disk and install it onto a machine; instead, you may have to purchase it completely online, using Software as a Service technology. This means that you don't actually buy a copy of the program itself, just a license to access the software over the internet – "in the cloud."
There are a lot of advantages to using software based in the cloud. It allows your workforce to be increasingly mobile, because authorized employees can access cloud-based software remotely on their own devices. It also ensures that your systems are running the most up-to-date versions of software, without the need to patch, update, or troubleshoot. It can actually be more secure than traditional systems, because it provides backup protection, security from theft, and improved accuracy to prevent mistakes or accidental security breaches.
2. Resolve to Get – and Stay – Organized
If your recordkeeping system is filing cabinets stuffed with personnel records, bankers boxes of receipts and forms, and notebooks and ledgers of payroll histories – there's a better way. Resolve to invest the time and money necessary to get a handle on the chaos. Once you do, you'll realize how much of both you've wasted trying to operate effectively with your old "system": time lost trying to find or compile information, fix mistakes, and figure out complicated issues; money lost on storage fees, fines for non-compliance and errors, and extra manpower to deal with crisis issues.
The right HR/Payroll system will keep current with the payroll, tax and labor rules in the countries where you have projects or employees, as well as any private labor contracts or CBAs, and also includes scheduling, budgeting, and tracking. A fully-integrated HCM system can effortlessly manage employees from "cradle to grave" – allowing you to keep track of and access every employee's important documents, personnel records, and payroll records in one place.
3. Resolve to Participate in Setting the Course
Once you get organized, you can leverage your knowledge to be proactive rather than reactive. The future of HR lies in Human Resources Analytics, also called talent analytics: the application of sophisticated data mining and business analytics techniques to human resources (HR) data. In plain English, this means looking at the HR data you have and figuring out how to make your business run more efficiently and effectively. The goal of using human resources analytics is to provide your organization with insights for effectively managing employees (including staffing, payroll, and overtime). Armed with this information, management can chart the best course for the organization and more efficiently set and reach goals. HR can play an integral role in navigating the future of a business by using HR analytics.
4. Resolve to Improve Your Workplace
Keeping your competencies, qualification, and skill sets up-to-date benefits not only you but also your organization. As the workforce changes and more HR functionalities are globalized and automated, it's vital that you keep up with current trends and technology. Focusing on making sure that you and your team stay current will help you remain relevant to your organization's future success.
Having an HR team that works with management to direct the future of an organization ensures that HR stays relevant and helps your organization maximize its potential. A company runs best when employers, managers, and employees can effectively collaborate, communicate, and contribute their various talents to its success. Spending time to foster strong workplace relationships will yield impressive results.
5. Resolve to Improve your Team
Improvement doesn't have to just be work-related to help your organization, though – research shows that happy employees are more productive employees. "Employee engagement" is one of 2016's biggest buzzwords – how to keep employees feeling happy, challenged, and dedicated to working for the success of your organization. Encouraging initiatives like corporate-sponsored volunteer programs and wellness programs can yield surprising benefits for your team personally that translate into professional satisfaction. Taking small steps to foster team interaction, communication, and satisfaction can help improve employee engagement and make your team more resilient and effective.
StarGarden has the tools to help you implement an integrated HCM system in 2016. SG 5.0 is our most powerful integrated HR & payroll software system – with all the benefits of our previous StarGarden HCM solutions and more. Its increased interoperability, improved interface, and easy accessibility make it the fully integrated HCM system you're looking for.
Click below to get our complimentary eBook about how SG 5.0 can benefit your business, and contact us to arrange a FREE demo of StarGarden HR software!