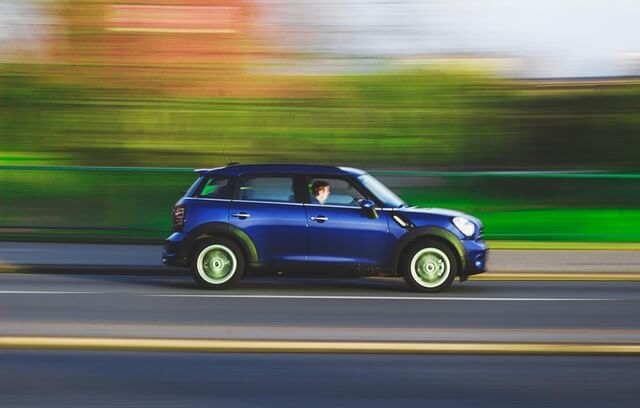 I recently shopped for a new vehicle and, after a lengthy evaluation process, I had shortlisted my choices down to three specific models. These final candidates made the cut based on my research, discussions with dealership sales people, and first-hand recommendations from owners of these same vehicles.
Then came the road tests. Although the glossy brochures with their lists of features and benefits for each of the vehicles looked great, and the cars were all beautiful displayed on the showroom floor, one of the cars was simply miserable to drive. Another lacked the ergonomics that we needed in a vehicle as a growing family, and was a less-than-stellar driving experience. The road test was a crucial step in our evaluation process, as a result of which our buying decision was perfectly clear – which car to buy and which ones to walk away from.
During your HCM solution evaluation process, after you consider the important features of each system on paper, should you also be taking the system for a "road test" before you buy? Yes - Absolutely. If a salesperson at the dealership had denied me the privilege of test driving a vehicle that I was a pen stroke away from purchasing, I would have left their lot and moved on to their nearest reputable competitor. The same rationale can be applied to requesting, and expecting, the privilege of road testing your most-favoured HCM solution.
Without being asked, few HCM vendors actually offer their prospective customers this option. In fact, some may outright deny the request to road test the system and may simply indicate that they are not set up for that. On the other hand, I've facilitated presentations where vendors have made audience participation part of their presentation agendas, with each attendee provided an iPad or a similar device to allow them to engage with and briefly navigate within a controlled area of the HCM solution. This is an invaluable way to gain an appreciation for a program's design and features.
With some advance notice and preparation on the part of the HCM vendor, it is reasonable for the customer to expect to be able to engage in some type of hands-on access and end-user experience within the HCM software prior to purchasing. This could be as simple as the vendor augmenting the sales demo environment with a customer-level role through which the customer has the means of opening the application, briefly navigating throughout the system, and gaining an appreciation as to whether the system "drives well" from their perspective. Some vendors have also become creative in providing other access models for prospective customers to the vendor's training lab environment so that a customer can take the system "around the block" for a test drive.
Road Test Checklist – If you're test driving an HCM solution in anticipation of purchase, include the following items in your critique:
Once you've logged into the HCM solution, can you easily find the controls, menu items, and modules that you'll be using, and are they adjustable to meet your individual preferences?
Is the set up of the menu items and features of the system intuitive or do you need to reach for the owner's manual?
Can you easily navigate among the modules, both vertically and laterally among menu items, to reach your destination within the system?
Is the arrangement of data fields within each of the pages easy and logical to follow or do you have to ask someone else for directions?
Open the system's configuration areas and tables that drive the underlying HCM functionality. How many of these items are designed for you to maintain yourself versus requiring that you pull the system into the vendor's shop every time something needs servicing?
Navigate to the system's report writer and run one of the library reports. Does the system respond to your commands and provide you with the output that will meet your needs?
Just like in the process of buying a new car, a road test is an integral step to making an informed buying decision for your HCM solution. So take the time and initiative to get behind the wheel, so to speak, and determine if the system measures up from your own driver's seat perspective.
About the Author:
Marnie Larson is the CEO of StarGarden Corporation and oversees its operations in Canada, US and New Zealand. She has over 20 years' experience in the software industry and specializes in HCM, Business process automation and Workflow technology.
Whether you're just starting out with an integrated HCM system or it's time for an upgrade to your current HCM software, contact us today. Our brand-new StarGarden 5.0 HCM suite is easier to integrate and use than ever before – and we would love to help you take it for a no obligation, no cost road trip. Want to learn more? Click the link below.