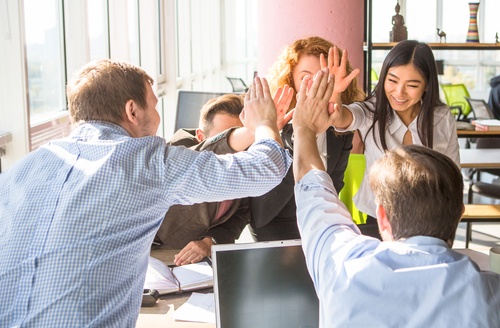 After reviewing your current HR and payroll systems, are you thinking about implementing an integrated scheduling and payroll system, but aren't sure whether it's worth the time and money? An integrated system offers several significant benefits, especially if you have a cross-border workforce. We can help you find and implement a system that will enhance and improve your business.
Benefits of an Integrated HR & Payroll System
With an integrated scheduling and payroll system,
You can eliminate double-entry and capture detailed time transactions at source in real time, allowing for analysis of time and cost on a minute-by-minute basis. This also ensures that each time entry is allocated to a specific worker, to make sure that the right jurisdictional rules are applied to each employee and group.
By putting the time entry in the hands of employees and/or supervisors, you greatly reduce the corrections needed after the pay has already been processed.
If you use schedules that directly link to payroll, you can simply change the schedule and have that pass directly to payroll for processing. Employees only enter what is different than their standard schedule; they only enter the exceptions.
Worried about the cost or difficulty of implementation?
Most likely, you don't need a whole new financial system -- you probably just need to augment the one you have. The right HR/Payroll system will keep current with the payroll, tax and labor rules in the countries where you have projects or employees, as well as any private labor contracts or CBAs, and also includes scheduling, budgeting, and tracking. A targeted HR system for cross-border workforce needs takes the pressure off your payroll department to keep track of varied and ever-changing jurisdictional requirements and gives you the peace of mind that your are compliant and up-to-date.
We can identify a HR/payroll and scheduling system that can meet your specific needs. If you have a cross-border workforce, specifically-tailored HR software for cross-border workforce payroll systems could do both Canadian and US payroll and make sure the right rules are applied for each person in each jurisdiction. There are a many exceptional integrated systems on the market, and we will work closely to identify one that is a great fit for your business. Once we do, we will work with you to implement it in the way that is most efficient and cost-effective for your business, ensuring the smoothest possible transition to your improved system.
An integrated system will save both time and money!
An integrated system will allow you to:
Access detailed information to assist in budgeting and planning. You will be able to drill down and dissect overtime and sick time, make sure everyone is working in compliance with their local rules and regulations (essential with a cross-border workforce), and better understand resource utilization to increase efficiency.
Manage the skills of your workforce and thereby mitigate the risk of not having the right people on the job at the right time.
Reduce the amount of data entry and continuing education on cross-border workforce staffing requirements which the payroll staff must do, freeing them for more analysis-type tasks.
See the schedule patterns and resource requirements more easily. This will help you with your workforce planning and will also allow you to be more creative with your schedules to accommodate worker needs and requests.
Have a happier, more satisfied workforce. Employees will be able to view and update their own schedules. Processes will be transparent and accountability will shift to where it belongs...at the source.
Gain insights for decision-making as trend analysis and forecasting reports will be easier to produce.
Hold managers accountable with incentives and compensation, which can improve supervisors' ability to effectively manage their workforce.
We can implement and manage an integrated scheduling and payroll system to help you more accurately track payroll costs and ensure complete compliance with union contracts, collective bargaining agreements, and jurisdictional labor and tax requirements. An integrated system can take a huge burden off your HR and payroll department in managing the needs and requirements of both your cross-border and local workforces. Contact us today to talk about how we can help you optimize your scheduling, simplify your payroll, and improve your business with an integrated system!